"You know, we have five concepts on one block, and people are like, 'You're crazy, you're cannibalizing yourselves,'" Lauren said. "And we never believed that. All of the restaurants, to this day, have been busier from it."

Shooting The Martini Shot at an entrepreneur's own establishment made this episode special. Seated in front of Postino's famous bruschetta, Co-Founder + CEO of Upward Projects, Lauren Bailey, shares her story at the restaurant group's flagship location.

Upward Projects boasts five of Arizona's favorite restaurant concepts with 13 locations. "The real estate piece is critical," Lauren says, since each location is inspired by a historic building, including: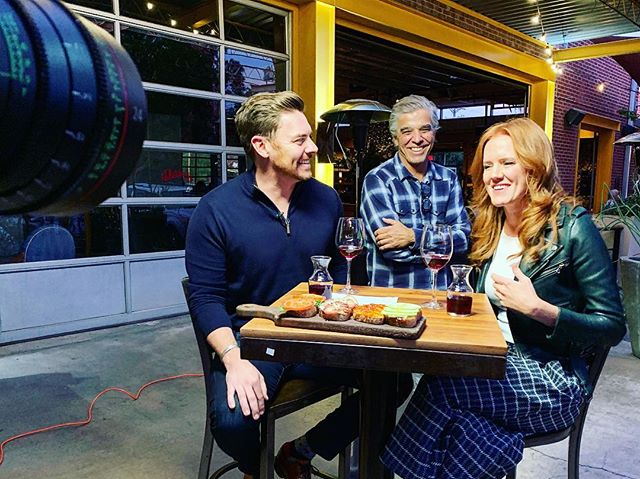 Between glasses of Arizona-made wine, Lauren talks about her introduction to the restaurant world, the inspiration behind the wildly popular concepts, and insights about the high's and low's of the entrepreneur life–and why she loves it.

Episode Highlights
@3:00 – How she got into the restaurant world: Made a fake resume to work at P.F. Chang's and proved herself by memorizing everything on the menu
@ 4:36 – How she earned the money to get started (the hustle): Spent a summer working in Nantucket where she saved $30,000 by taking as many shifts as possible + working in a real estate office
@ 5:35 Joining forces with Craig DeMarco and going all-in to start Upward Projects: Lauren and her husband had $17 in their bank account the day that Postino Central opened. She told her husband, "You're a lawyer, and I'm a bartender. We're not going to starve."
@ 6:20 – Entrepreneurial high's and low's: "If you do what you love, you'll never work an hour in your life" – How it's the biggest blessing and biggest curse
@ 7:30 – The inspiration behind the concepts: Their love of old buildings led to 5 concepts one on block.
@ 8:40 How they keep company culture in tact as they expand: Why the real estate piece is so critical for Upward Projects.
@10:25 Noah's lightning round of questions: Does Noah prefer pencils or pens–and what does he use to write with in the shower?

For more about Upward Projects
For more about Lauren